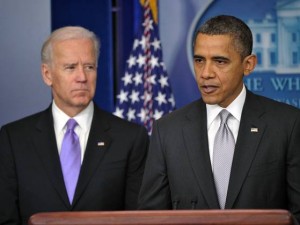 Today on Meet the Press, President Obama told accused criminal David Gregory that, during his second term, he would put his "full weight" behind a gun control agenda.
He went on to mock the suggestion put forward by the NRA, state officials, and numerous law enforcement agencies that armed officers be placed in all schools.
This comment is particularly hypocritical because his own children (and those of Meet the Press host David Gregory) attend Sidwell Friends which has 11 armed security guards on staff in addition to the secret service detail they enjoy.
Read more at Monachus Lex.