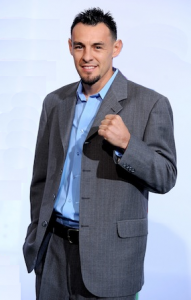 Robert "The Ghost" Guerrero has beaten many opponents on his way to becoming the WBC Welterweight Champion. He has also beaten back leukemia and is known far and wide for his squeaky-clean lifestyle.
In short, Guerrero is a champion in every meaning of the term. He is truly an American hero and role model.  But once again, we see the gun control trap set by Democrats snap shut on an innocent, law-abiding citizen.
Guerrero is now facing a felony charge that could put him away for 15 years.
Read more at John Pierce's Monachus Lex.