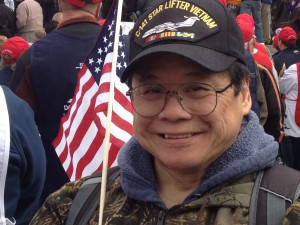 This morning I was reading the press coverage of last week's Stop The NRA 'rally' in DC.
Despite the fact that it only attracted a whopping 60 attendees, it received quite a bit of positive attention from the mainstream media.
Now … let's compare that to another rally that took place last week with practically no media attention.
On Tuesday April 23rd, I drove the 430 miles from Bristol Virginia to Harrisburg Pennsylvania for the 8th annual Right to Keep and Bear Arms Rally.
Read more at John Pierce's Monachus Lex.