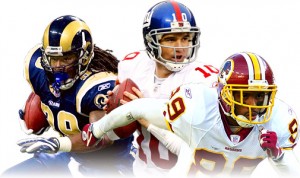 In the wake of the attacks on gun ownership by Jason Whitlock and Bob Costas, the media has turned their attention to the number of athletes who legally and responsibly own guns. And the numbers are impressive.
According to an article in today's USA Today, 3 out of every 4 NFL players are gun owners and the majority of them state it is for personal protection.
Former NFL running back and Big Stone Gap Virginia native Thomas Jones says that "Most guys when they first come into the league is when they first start to realize they need protection."
Read more at USA Today.