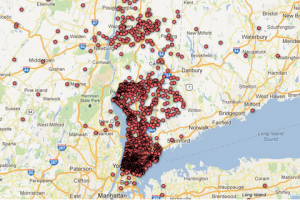 In the wake of the outcry over New York's Journal News publishing an interactive map of permits in their readership area and the subsequent criminal targetting of gun owners, many states where permit data is currently public are considering making the data private.
You should include Virginia on that list.
Last Friday, the Militia, Police and Public Safety Committee passed a bill out of committee that will make the data private except in the course of a criminal investigation.
VCDL President Philip VanCleave notes that it has happened in Virginia as well. In 2007, the Roanoke Times did something similar by publishing the entire list of permit holders.  He went on to say that "There are people there whose lives are at risk."
Read more at The Daily Press.