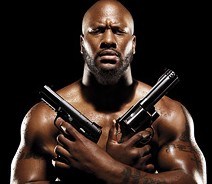 "[Jovan Belcher] did it. And he alone is responsible for it. It has nothing to do with the guns."
– James Harrison
Harrison, who is a self described avid gun collector, made the comments in an interview with USA Today. He made it clear that the bad actions of Belcher will make no difference in his view of the Second Amendment.
"No. No. No. I have my guns. I'm going to keep my guns. I'm going to use my guns responsibly and go from there."
It is good to see that Bob Costas, Jason Whitlock, and their ilk do not speak for the majority of America's sports heroes.
Read more at USA Today.