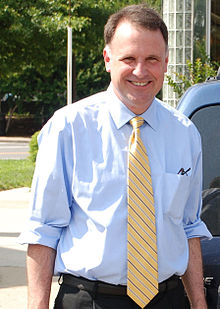 Virginia Senator Creigh Deeds, longtime ally of gun owners, has expressed pessimism over the needs for a state agency preemption bill in Virginia, at least as far as colleges and universities are concerned.  Senator Deeds told NBC News that he "doesn't see the big hand of the General Assembly being necessary to override the Board of Visitors in that situation."
In making such a statement, Senator Deeds appears to be taking the side of college and university administrators who are almost completely exempted from Virginia's Administrative Process Act under current Virginia law.
Virginia's public colleges and universities have been taking advantage of this 'loophole' to pass numerous regulations against campus carry by faculty, staff, adult students, and visitors with carry permits.
As I have noted repeatedly in my articles, state agency preemption remains one of the most desperately needed reforms to Virginia's firearms laws. Thankfully, we have the Virginia Citizens Defense League to fight for our rights in the General Assembly and to gently remind Senator Deeds, who most assuredly is a friend to gun owners, just how important it is that our students not be rendered helpless again.
NBC29 WVIR Charlottesville, VA News, Sports and Weather
Read more at NBC News.