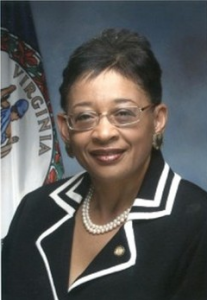 Virginia resident Michael McNeill filed a petition with the Virginia Supreme Court requesting a Writ of Mandamus to compel Petersburg Circuit Court Clerk Shalva J. Braxton to follow Virginia law when it comes to concealed handgun permit application processing procedures.
A Writ of Mandamus is a judicial order compelling an official carry out a "ministerial duty," i.e., a duty which is non-discretionary.
In Virginia, the legislature requires Circuit Court's to issue concealed handgun permits if the applicant pays $50, submits proof of firearms training, and passes a background check.
Braxton initially told Petersburg NBC 12 News through her attorneys that "it's not a big deal" to require citizens to submit applications for concealed handgun permit (CHP) renewals in person, even though state law requires Clerks of Court to accept CHP renewal applications by mail.
Read more at Mike Stollenwerk's DC Gun Rights Examiner.