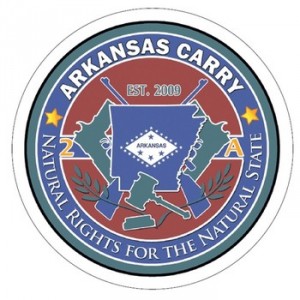 Arkansas will become the nation's 45th open carry state on August 15th of this year.
This result arises from the Arkansas legislature's enactment of HB 1700, a bill sponsored by Representative Denny Altes (R – Fort Smith) which amended Arkansas Code § 5-73-120 (Carrying a weapon).
The change to § 5-73-120 is straightforward.
For many years § 5-73-120 made it unlawful to generally "possesses a handgun, knife, or club on or about his or her person."
But in 2008 the United States Supreme Court ruled in District of Columbia v. Heller that "the Second Amendment provides a prima facie [and fundamental] right to keep and carry weapons in case of confrontation."
Read more at Mike Stollenwerk's DC Gun Rights Examiner column.