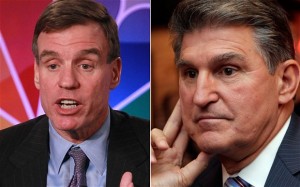 In the wake of announcements by Democrat Senators Warner and Manchin that they are willing to pursue gun control measures, I spoke with Talking Points Memo about the political fallout of such efforts.
In the interview, I noted that gun owners expect Republicans to 'hold the line' on any gun control legislation even if it means giving way on economic issues.
Turning then to the very real problem that we are having in the country with mentally disturbed individuals, I proposed real solutions to the problem rather than the feel-good solutions put forward by Democrats.
"We need to talk about what really matters. We need to talk about getting armed resource officers in schools. We need to talk about programs that allow us to arm teachers if they wish to be armed," he said. "We need to talk about increased funding for mental health."
Read the entire interview at Talking Points Memo.