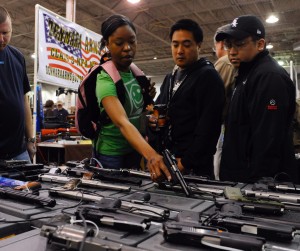 In the wake of a concerted effort by Democrats to "exploit" the tragedy in Connecticut to further their radical gun-control agenda, gun sales have skyrocketed across the country.
And nowhere is that more evident that in Virginia, birthplace of liberty. When approached by the Washington Post, the Virginia State Police reported that "gun dealers requested nearly 5,150 background checks on purchasers in Virginia days after the Dec. 14 shootings in Newtown, Conn.,  the largest number ever in a single day … and in the days since, the daily number of background checks has regularly doubled corresponding totals from the previous year."
I was quoted heavily in the resulting article.
Read more at The Washington Post.