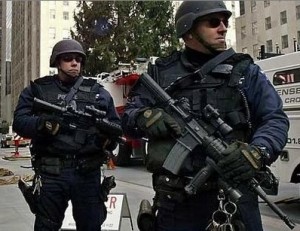 As I reported previously, Governor Cuomo was in such a hurry to pass New York's latest draconian gun laws that he violated state law by ignoring the mandatory 3 day 'aging period' during which citizens and legislators can consider and comment upon the legislation.
In fact, he was in such a rush that the law did not include any exemptions for law enforcement officers. The PBA has been quick to reassure officers that the law will be updated before it becomes effective in March to maintain their status as 'better people' than average citizens.
Read more at ABC New York.