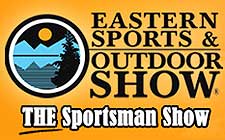 The Eastern Sports and Outdoor Show likes to bill itself as THE Sportsman Show. But this year, it is the show that will not happen. It was scheduled to run from February 2 through the 10th at the Pennsylvania Farm Show Complex & Expo Center but now that slot is open.
So how did the nation's largest outdoors show manage to self-destruct? In the wake of the Newtown shooting by a madman, Reed Exhibitions who hosts the show, caved under pressure from anti-gunners and decided to ban the presentation of any and all sporting firearms and tactical gear.
The reaction was immediate and overwhelming. Sponsors, attendees, and presenters pulled out in droves. Those who had not yet pulled out were faced with the very real possibility that they would be boycotted themselves for supporting the show.
Politicians should take note. American gun owners will not support those who attack their rights.
Read more at The Washington Examiner.