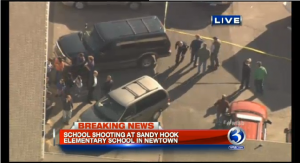 The Sandy Hook Elementary School in Newton Connecticut has been the scene of a shooting this morning.
While details are still sketchy, officials are saying that there are multiple victims and at least one shooter may have taken his own life. It remains unclear whether rumors of a second shooter still at large are correct.
Please keep the children and families affected by this act of evil in your thoughts and prayers even as we prepare for the inevitable attempt by anti-gunners to use the tragedy to strip the rights from law-abiding citizens.
During the day, the following live stream video courtesy of Eyewitness News 3 will keep you updated on what's happening: