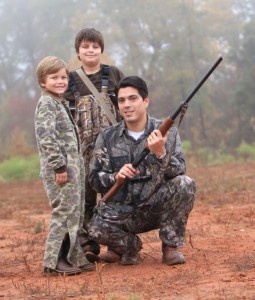 Texarkana Republican George Lavender and Marshall Republican Chris Paddie (pictured here) have introduced HB 700 which would bring Texas in line with the 44 other states which allow some form of open carry.
This bill is a good first step toward restoring full open carry rights to Texas. While we would love to see unlicensed open carry in all 50 states, we recognize that we may need to reclaim lost ground the same way we lost it … one step at a time.
In the meantime, this bill would immediately eliminate many of the burdens placed upon Texas' permit holders. Additionally, it should be non-controversial since the only change to Texas law will be to allow permit holders to carry concealed or openly as they see fit.
The training and background check requirements will not change. Any politician who opposes such a common-sense improvement to the law will be exposed as an opponent of gun rights.
I think Representative Paddie says it best.
"Texas is one of the very few states that does not allow its citizens some form of open carry. Texas should not be a laggard in supporting gun rights, but rather should be leading the fight to protect our 2nd Amendment rights. We are committed to supporting the 2nd Amendment rights of all Texans and this bill shows our continued commitment to the 2nd Amendment, even in the face of increasing federal scrutiny."
Those in Texas should contact their Senators and Representatives and tell them to support this common-sense legislation. You should also take the time to contact Representative Lavender and Representative Paddie and thank them for introducing the bill.