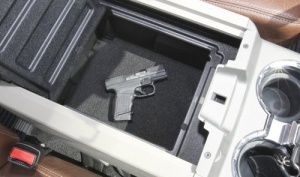 An Alabama lawmaker is again pushing legislation that would let employees take handguns to work.
The Montgomery Advertiser reported Friday that state Sen. Roger Bedford, D-Russellville, said the bill is aimed at increasing personal safety.
"I think it's necessary so people will have peace of mind when they're traveling to and from work," he said.
Read more at CBS Atlanta