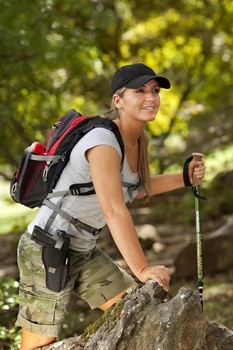 After Oklahoma passed open carry legislation last year, Arkansas became one of only six remaining states that completely ban the open carry of properly holstered handguns by law abiding citizens.
At least one of the other states, Texas, also has an open carry bill in the current legislative session. So it is good to see that Arkansas is taking action as well.
The bill in question was introduced by Republican Representative Sue Scott of Rogers. However, House Speaker Davy Carter says that he opposes the bill.
Might I suggest that all gun owners who live in Arkansas take the time to contact Mr. Carter and let him know that just having an R in front of his name is not sufficient to keep the support of gun owners.
Here is his contact information:
Email: davy.carter@arkansashouse.org
Phone: 501-941-8946
Fax: 501-641-4241
Carry on!